Restoring Radio's, Tube amplifiers, Antique Car Radio's, Automatic Record Changers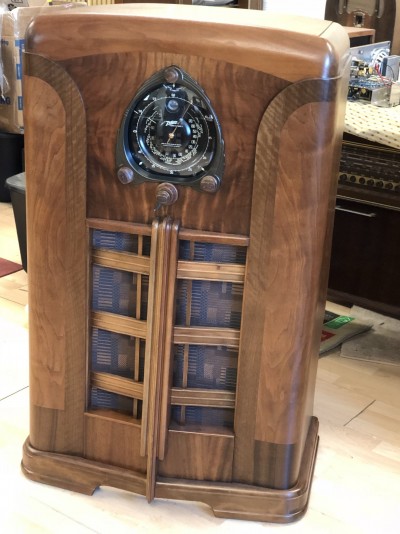 Fully Restored Radio Chassis and Cabinet
Restoration Explanation
If you enjoy the sounds of tube type music, then you need to bring your equipment in for restoration to insure that it will continue to operate safely.
Complete restoration includes:
Replacing wax and electrolytic capacitors
Replacing out of specification resistors
Replacing dial string (in radio's)
New dial lamps
New Line cord
Tubes as needed.  All tubes are tested to ensure they meet the specifications of the manufacturer, including shorts, low emissions
Wires that may be shedding insulation 
Any other component that may be unsafe for use.
Cleaning of controls on small table radio's (radio's with scratchy controls)
Once the components are replaced, the unit is then tested and re-set to its original specifications.